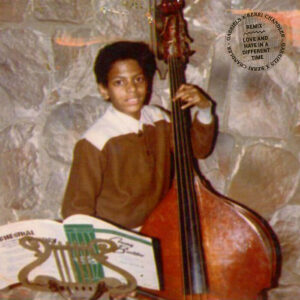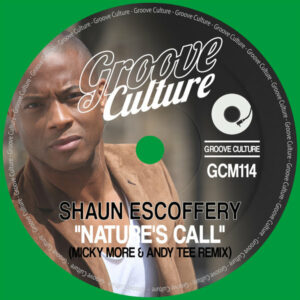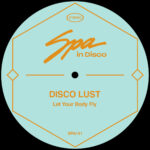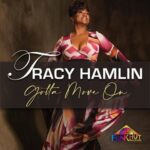 Nicht die richtige Zeit für Müßiggang oder gar irgendwelches Pausentum. Demzufolge kein Pop, kein Jazz, sondern ausschließlich Dance, Dance, Dance, mit, oder ohne, Yowsah. Aber ganz sicher mit allen Zutaten, die für eine magische Nacht unverzichtbar sind.
Gabriels. Jacob Lusk, Ari Balouzian, Ryan Hope. Ihre "Love And Hate In A Different Time" EP ist ein Juwel des 2020er Jahrgangs, dessen Überzeugungskräfte gerade für einen zweiten Anlauf bereitmachen. Mit dabei: Kerri Chandler, der seine SoulHouse-Beatz unter die besonderen Vocals des Jacob Lusk legt und so dieses Groove-Monster auf die nächste Ebene hievt. Unverzichtbar!
Shaun Escoffery. Eine der wichtigsten britischen Soul-Stimmen, immer irgendwie unterbewertet. Dabei zieren feine Soul/Pop/Perlen seine Umlaufbahn, von denen der 2014er "Nature's Call" sicher besonders prächtig glänzt. Micky More & Andy Tee unterzogen jetzt die Sache einer "Groove Culture" Behandlung, um in gewohnter Manier das Original für die geschmeidigen Dancefloor aufzuhübschen. SoulfulHouse für die große Party. Übrigens gibt's davon einen weitere Ab-Mischung auf der ersten Micky More/Andy Tee Kompliation, die unter dem Titel "For Those That Like To Get Down Vol.1" für das kommende Wochenende angekündigt ist.
Distant People ft. Tracy Hamlin. Britischer Tanz-Produzent, DJ und Mischer trifft große Stimme aus Balitmore. Joey Silvero und Tracy Hamlin. Er verlegt einen äußerst flexiblen Soul-Jazz-House Groove, findet ein paar greifende Tonfolgen dazu und lässt die stets zuverlässige Tracy die Worte singen, die die ebenfalls beachtenswerte Sulene Fleming zu Papier gebracht hat. Tolle Stimme, toller Beat – "Poetry In Motion" trifft's am besten.
Disco Lust. Spa In Disco. Geht mehr? Mallorca-Beatz für die anspruchsvolle Crowd. Seit 2012 auf der Insel akktiv, in den vergangenen 2 Jahren auch als Heimstatt für die talentiertesten Tanz-Anweiser. Aktuelles Beispiel gefällig? Disco Lust (was auch sonst?) sind Chewy Vega & Rafael V. aus Mexiko, die mit ihrer "Let Your Body Fly" Aufforderung direkten Bezug auf die besseren Dancer des 70er Munich Sound nehmen. Klarer Beat, hochglänzende Sounds, einfache Botschaft. Perfekt, um auch die letzten Reserven zu mobilisieren.
<