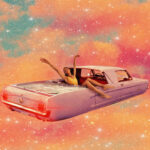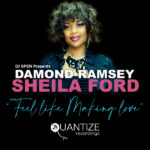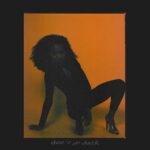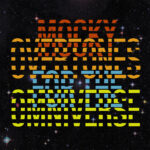 Es ist schon spät. Also machen wir's kurz. Und knapp. Und einfach.
Adeline. Guter Einstieg. Die junge Frau liefert zuverlässig. Stets auf der Höhe der Zeit, stets mit dem gewissen Etwas. Dazu spielt sie den Bass und schüttelt die hit-adäquaten hooks mit einer Lockerheit aus den Ärmeln, dass es erstaunt. "Eternity" ist eine Art RnB-Dancer, mit verspielter Note und Frische – wir notieren einen weitereren Baustein für die große Karriere.
Damond Ramsey & Sheila Ford. Ein guter Moment. Irgendeine House-Bar mit SoundSystem, DJ und Fläche. Die Menge tanzt. Und aus dem hochkarätigen Beatz schält sich irgendwann eine Melodie, die du kennst. Linien, die passenden Worte dazu, du schließt die Augen und die ganze Welt dreht sich nur um "Feel Like Making Love". Damon Ramsey dreht am Tempo, verlegt ein paar Jazz-Spuren – Sheila Ford legt ihre ganze Erfahrung in die Worte und wir schweben auf einer Wolke 7 ins Land, in dem Milch und Honig fließen.
Rasida. Süd-London. Jung und talentiert. Mit einer zweiten Single, natürlich selbst verfasst und produziert, auf dem britsichen Nu-Soul-Pfad unterwegs. Die Beatz gradlinig, das Arrangement und Produktion mit einigen Feinheiten ausgekleidet, die Tonfolge klar und freundlich. Das läßt sich hören. Natürlich blicken wir nicht zurück, sondern nach vorn, denn von der Rasida würden wir gern mehr hören.
Mocky. Der große Zauberkünstler. "Overtones for the Omniverse" nennt er seinn neues Werk – ein orchestrales Musik-Geschehen, detailreich und verquirlt, freundlich und unendlich in seiner Tiefenwirkung. 16 Musiker und Sänger (der sog. O-Choir: Nia Andrews, Leslie Feist, Moses Sumney, Durand Bernarr, Eddie Chacon) in einem Studio, 36 Stunden intensives Musizieren, über das der Mocky wie folgt berichtet: "We had to do it quick with no rehearsal to capture that big open sound of people working together in a room – in all its imperfect glory. In the imperfections you find the humanity. And in today's tech driven spaces you have to fight to preserve a space for humanity. I felt a deep desire to create a sonic trajectory path for us to follow as we ascend and evolve our understanding of love and what it means to be human. This is the inspiration for "Overtones for the Omniverse". Es gibt viel zu entdecken – daher sollten wir jetzt schon damit beginnen.