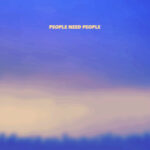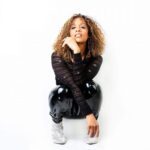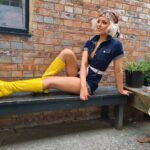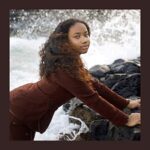 Montags-Laune. Inklusive einer allgemeinen Abkühlung, die mit den handelsüblichen Alltags-Motivations-Umständen eine, den kreativen Prozessen nicht gerade förderliche. Verbindung eingeht. Sicher, im Zusammenhang mit dieser Rubrik hier von Kreativität zu sprechen ist ein wenig vermessen – schließlich obliegt uns doch eher der Part des interessierten Beobachters, als der des Machers und Schaffers. Wie gut, dass es eine stetig steigende Zahl Artisten gibt, die in der Lage sind im Hintergrund an bemerkenswerten Musiken zu arbeiten, um und dann immer mal wieder zu überraschen.
Tom Bailey. Keine Ahnung, wie es dieser mit Talenten allerbestens ausgestattete Musiker immer noch schafft außerhalb der allgemeinen Aufmerksamkeit einen potentiellen Hit nach dem anderen zu zünden. "People Need People" setzt dabei auf eine federnde Funk-Basis und verzichtet bewusst auf unnötigen Sound-Zierrat. Hauptsache der Beat rollt voran…
Hatty Keane. Ähnlich gelagert, wie der Tom – zumindest was das Star-Potential betrifft. Selbstredend kann sie mit den Insignien der Soul-Tradition bestens umgehen, findet dazu den goldenen Pop-Mittelweg, der ihr eigentlich direkt die Herzen der Radiohörer öffnen sollte. "So In Love With You" setzt zudem auf die ewig gültigen Qualitäten des Leroy Hutson und sollte zumindest für Aufmerksamkeit sorgen.
Nialanii. Neue Namen, neue Musik. Von Hawaii nach LA und seit einiger Zeit mit eigener EP im stürmischen Indie-Soul-Ozean unterwegs. "Turn to Me" reitet dabei eine sanft aufbriesende 80er Welle, sehr entspannter Midtempo-Schwof mit einigen Zutaten, die uns einst schon bei jeder Nick Martinelli Produktion zu Gefallen wussten.
Krishawna. Neue Namen, neue Musik, Teil 2. Sicher ein alter Hut, für die ungezählten Gras-Wachsen-Hörer weltweit, die den Namen Krishawna, und ihre Full Disclosure" Platte, schon vor Wochen abgelegt haben. Nun gut – wir versuchen's dennoch und behaupten schon mal, dass sich "Blind" ein gut aus-balanciertes Stück vom neuen Soul abschneidet und diesen dann mit den stets wichtigen Jazz-Referenzen ausstattet. Produziert hat übrigens ein gewisser Ben Bi, der uns einst auch schon die Timotha Lanea näherbrachte – also mal wieder neue Sounds aus Minneapolis.