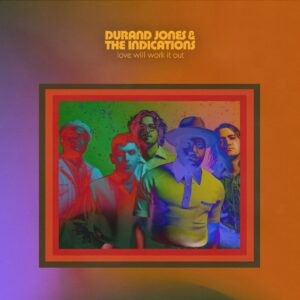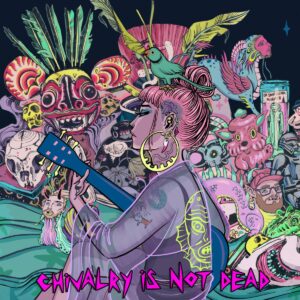 Wie schön, dass es sie gibt – die Vielfalt. Nicht nur, wenn es um die richtige Mischung in der Schoko-Box geht, ist es wichtig, dass jedwede Vorliebe ihre Brücksichtigung findet, wenn es gilt seinen Gästen eine zuvorkommend-angenehme Zeit zu gönnen. Auch für uns steht die Zufriedenheit der Besucher dieser Seiten im Mittelpunkt unseres Tuns – natürlich stets im Rahmen unserer persönlichen Befindlichkeiten. Wie bekannt geraten diese schon mal zum Spannungsfeld zwischen den Stilen und Trieben der Musik-Schaffenden. Wir können überhaupt nix dafür, so sind wir eben.
Durand Jones & The Indications. Meister-Schüler der Old School. In Vorbereitung ihres neuen "Private Space" Albums, dass uns ab dem 30. Juli erfreuen wird. Und während zuletzt ihr "Witchoo" auf flottem Quasi-Disco-Beat direkt ins Ziel führte, schaltet die Band jetzt ein paar Gänge zurück, um einen ganz feinen Soul-Midtempo-Schwung seine veführerische Wirkung tun zu lassen. Großzügige Vokal-Harmnien, ein ebensolches Streicher-Drumherum und eine allseits greifbare Melodie. Schönes Hören.
Hiatus Kaiyote. Meister-Schüler der New-School. In Vorbereitung ihres neuen "Mood Valiant" Albums, dass uns ab dem 30. Juli erfreuen wird. FrontFrau, und SongSchreiberin, Nai Palm mit dem Bestreben einen radio-kompatiblen Hit zum Klingen zu bringen: " So 'Chivalry' was me fucking with the 'hit record' formula. I'm gonna write a song that's 3:40 long, and it's about sex, but I'm gonna make it fucking weird. Examples from the natural world that are fucking with the status quo." Der passende Sender dazu muss in der Funk-Landschaft hierzlande wohl erst erfunden werden – zu speziell, zu vertrackt, zu eigentümlich – alle positiven Eigenschaften der Band in "Chivalry Is Not Dead". Heftig pumpende Schwer-Beatz wechseln mit filigranen Rhythmen, über denen uns die Nai einige Besonderheiten aus dem unendlichen Weiten des Tierlebens vermittelt. Weird-Fusion, wie immer eine Klasse für sich.