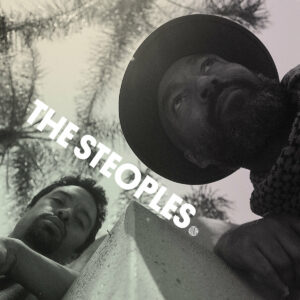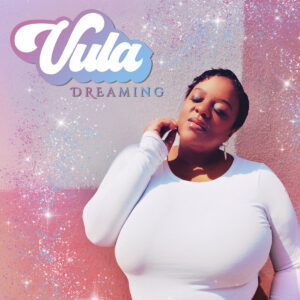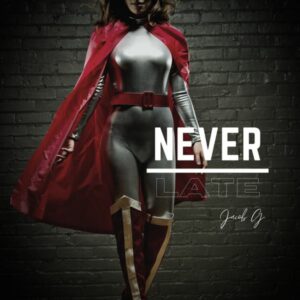 Donnerstag. Spät in der Nacht. Des Tages Müh' und Last liegt noch um uns herum. Wird uns das Abhören einiger aktueller RnB-Musiken den Weg durch die Nacht erleichtern – oder vielleicht überhaupt erst schaffen? Zweifel sind angebracht. Durchaus. Oben auf dem kleinen Stapel der Neu-Veröffentlichungen, die hier noch auf ihren Auftritt warten, animiert uns die Aufschrift:
The Steoples. Na klar, das ist es. Besonderer Klang und spezielle Handhabung der RnB Themen sind die Lösung. Und das Duo GB und Yeofi konnte uns zuletzt mittels mutiger Musiken auf andere (und bessere) Gedanken bringen. "Wide Through The Eyes Of No One" ist nicht nur die neue Single, sondern auch der Titel ihres zweiten Albums, dass für Juni auf dem Plan steht. "There are no rules, and that's what keeps the music interesting and unpredictable for us" – gesagt, getan: der neue Song dreht sich auf multiplen Sound-Ebenen rund um ein sirenenartiges Geräusch mit Rhythmus. Stimmen rund umher, eine fast schon exotische Stimmungslage. Kein einfach Ding – aber wer will das auch schon?
Vula. Seit vielen Jahren schon dabei. Bei Incognito oder Basement Jaxx. Und jetzt mit eigenem Träumen am Start. "Dreaming" verführt mit einer wunderbar eindrehenden Melodie-Spirale, die auf einem sich gediegen wiegendem Beat ganz locker das Potential zum privaten Tages-Hit hat. Mit "Conversations With Myself" gedenkt Vula alsbald mittels EP nachzulegen. Wir werden mal mithören.
Jacob G. Ist pünktlich zur Stelle. Allzeit gültige Soul/RnB Markenzeichen. Gütiger Mid-2-Step-Groove, angenehm temperiert und orchestriert, dazu eine nachvollziehbare Melodie, die obendrein mit gediegener Stimme zum Vortrag kommt. Die Liebe ist "Never Late" behauptet der Jacob G. – und für einen weiteren guten Song, der die Soul-Traditionen hochhält, ist auch "Never Late" – oder so.