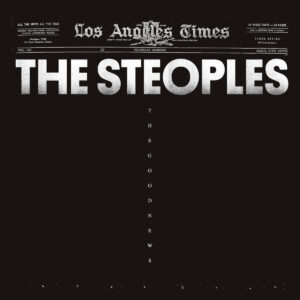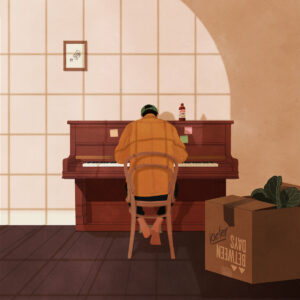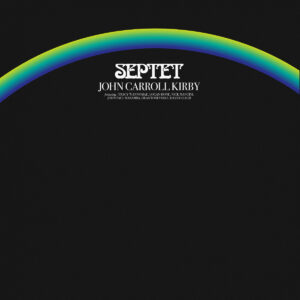 Heute mal Kino. In Begleitung einiger Herren der Firma Stones Throw, die uns gern ihre aktuellen Produktionen näherbringen möchten. Zumindest die jeweiligen Teaser dazu. Ein kurzweiliges Programm ist garantiert, erweist sich doch das kalifornischer Label in seiner Musik-Auswahl wieder einmal als frisch-klingend, spannend produziert und durch innovative Ideen angereichert. Film ab!
The Steoples. Auch mit der zweiten Single aus ihrem bevorstehenden zweiten Album bleibt das Duo auf unseren vorderen Plätzen. Lufitger Beat, spezielles Arrangement aus R&B, Soul und Jazz, sowie eine ausgewogene Song-Linie, vertaut mit der besonderen Steoples-Methode verleihen "The Good News" das Siegel des Besonderen.
John Carroll Kirby gibt den "Rainmaker". Und damit sich der Erfolg in Form eines ausgiebigen Regens einstellt bedient sich der erfahrene Musiker und Produzent in den Archiven des Jazz-Funk. Innerhalb von entspannten 7 Minuten entwickelt sich ein munteres Instrumental-Treiben aus analogen und elektonischen Musikmachern, dass mit einer tagesaktuellen Rhythmus-Struktur unterlegt ist. "Septet" ist das Album dazu – erhätlich ab dem 25. Juni.
Kiefer Shackelford, der Schroeder des modernen Piano-Spiels. Natürlich programmiert sich der Mann seine Mit-Musik meist selbst, achtet dabei auf öknomischen Einsatz der Hip-Hop-Schläge und anderer Klänge, die unter, und neben, seinem Piano für den Gesamtsound zuständig sind. Immer ein wenig vom Jazz obendrein und fertig ist eine aurale Entspannung nach den Regeln des Lo_fi, nach der sich auch die Cover-Versionen von The Cure "Between Days") oder Roy Ayers ("Everybody Loves The Sunshine") richten. Die netten Videos zur EP tun ein Übriges.