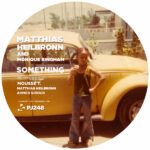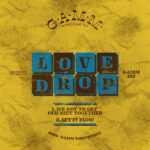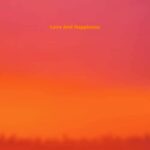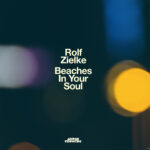 Zeit für Party! Zeit für Peppermint Jam, Mousse T. und seine Freunde, die von ihrem Domizil unweit des Messegeländes unseren Beat der Stunde vorgeben. Matthias Heilbronn sitzt im Cockpit und bringt mit "Something" eine Club-Soul-House Nummer an den Start, die uns derzeit rundum Freude bereitet. Sein eigener "Sunflower Mix" ist mit Sax und So unser Favorit, Mousse T. mit dem "Funky Sizzle Mix" schließt sich nahtlos an und Ahmed Sirour bietet eine reizvolle Alternative dazu. Allerbester Tanz-StoFf, dazu mit Monique Bingham die passende Soul-Stimme – Bahn frei, Kartoffelbrei!
Auch die Schweden sind immer für eine muntere Club-Tour gut. Gamm ist das Label und der folgende Take einer unserer Tipps dazu. Der Mann macht also wieder den Love Drop und unter diesem Obertitel geht's geradewegs unter die nächstgelegene Disco-Kugel. "We Got To Get Our Shit Together" macht den stoischen Beat, über dem sich im Verlauf von 10 Minuten allerschönste Retro-Sounds einfinden, inklusive volltönender Streicher und Co. – ein Ding mit Hypno-Wirkung und einer B-Seite, die den Groove-Faden aufnimmt und noch ein paar Stimmen drumherumlegt. Tanzen und mehr.
Tom Bailey. Geboren in Paris. Wohnhaft in London. Ein Tom auf eigenen Soul-Wegen. Beim Abhören seiner bisherigen Angebote stellt sich unweigerlich die Frage ein, warum einer wie er nicht in der allerersten Reihe britischer Soul-Männer steht. Eigenständige Songs, stets mit Herz und Hand, richtiger Melodie und ebensolcher Soul-Vermengungen, deren Melodien immer auch das Potential für den Hit von Morgen in sich tragen. Aktuelles Beispiel gefällig? "Love & Happiness" gibt's an allen Abhör-Stationen und sollte euch nicht entgehen.
Jazz am Sonntag. Gute Idee. Und wir kehren zurück nach Hannover. Nach Linden, um genau zu sein. Heimstatt der Agogo Records, für die Rolf Zielke sein aktuelles "Beaches In Your Soul" eingespielt hat. Pianist Zielke, begleiter von Pauke (Friedhelm May) und Trompete (Benny Brown), Stephan Abel am Sexofon, Mohannad Nasser und Mustafa Boztüy mit orientalischen Klang aus Oud, Darbuka, Bendir und Udu – dazu Schlagzeuger Rainer Winch und Cellist Stephan Braun, der auch gleich den Part des Bassisten übernahm. Jazz auf vielen Ebenen, Jazz mit Welt-Musik, Jazz zwischen Improvisation und Struktur. Der Mann am Klavier hält sich solistisch oft zurück, überlässt seinen Mit-Machern die Bühne und sorgt stattdessen für Zusammenhalt und rhythmische Basis. "Between sleep and wakefulness, such impressions inspired me to translate images from daydreams into music. Jazz and Funk, Arabic and Central Asian sounds and grooves, and above all, improvisation – these is my musical language." Und wir hören sehr gern zu.