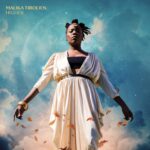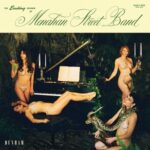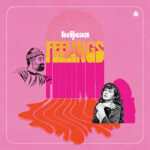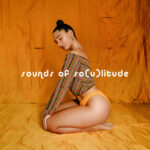 Es ist Freitag. Zeit für einen kurz gehaltenen Einblick in den VÖ-Stau vor dem Wochenende. Den Überblick dazu können wir nicht bieten, sondern ausschließlich ein paar Platten, die sich unseren Ohren auf positive Weise angenähert haben – meist mittels der üblichen Vorab-Abkopplungen. Oder auch mal ganz neu sind.
Über die Malika Tirolien haben wir innerhalb der vergangenen Wochen immer mal wieder ein paar sehr freundliche Worte verloren. Diese finden sich jetzt umso deutlicher in ihrem 2. Album "Higher" wieder. Michael League (der von Snarky Puppy) hat ko-produziert und gleichfalls sein Ground Up! Label zur Verfügung gestellt. Entsprechend weiträumig geht's zur Sache – Sounds für Erwachsene, die alle Spielarten von Popular-Musik einbeziehen. Soul und Jazz, HipHop und WorldPop, Funk und Folk. Entweder wohlsortiert oder in unvorhersehbarer Abfolge. Gute Unterhaltung ist gesichert.
Was lange währt, wird endlich gut. Die Menahan Street Band lädt uns nach ganz langer Pause auf einen neuerlichen Besuch in ihr Privat-Kino. Auf dem Programm großartige Musiken, die jedwedem spannungsgeladenen Film-Klassiker, der zwischen 1965 und 1975 eingedreht wurde, zu Ruhm und Ehre gereicht hätten. Augen zu und durch. Und zwar strikt auf eigene Gefahr – hohes Sucht-Potential!
Harter Schnitt: "Do you feel what I feel too?" fragt die Brijean und lässt uns dazu auf ihren flauschig-weichen, konsequent pinken, Klang-Wolken durch Zeit und Raum schweben. Elektronisch (und bei Bedarf elegant ergänzt um handverlesenen Streicher-Ton oder echtem Drums & Bass) und fein geknüpft – dazu unterlegt mit diversen Beat-Arte, die die verträumte Tänzerschar auch schon mal zu persönlich motivierten Ausdruckstänzen verführen kann. "A golden-hued dream pop tropicalia of dazzling beats and honeyed vocals" – wir fühlen mit dir, Brijean.
Und natürlich auch mit Kallitechnis, dieser Frau aus Kanada, die uns immer wieder mit frischen RnB/Soul Farb-Tönen zu überraschen vermag. Ziemlich universell und mit dem nötigen Selbstverständnis. Ihre neuen "Sounds Of So​(​u​)​litude" enthalten zwei neue Songs – butterweicher Groove in warmen Pastell-Ton oder eben auch mal hakelig auf HipHop Basis – egal auf welchem Beat-Terrain sich die Artistin austut, bei gutem Willen ist eindeutig das Potential nach oben zu spüren. Wir bleiben am Ball.