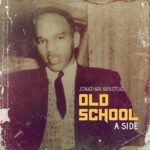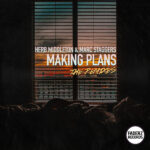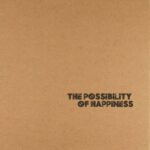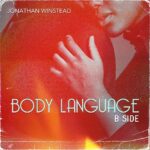 Alter Schule, frisch aufgebrüht. Kurz und knapp. Wer noch einmal will, der findet hier die passenden Soul-Stimmungen aus diversen Alters-Klassen, die sich mittlerweile als durchaus widerstandsfähig erwiesen haben und ihre Daseins-Berechtigung locker
in die Jetztzeit herüberretten konnten.
Wie zum Beispiel die aktuellen Songs des Jonathan Winstead, dessen 2011er Album "Lovestry" zu seiner Zeit über den grünen Klee gelobt wurde. Herr Winstead gibt's uns jetzt ganz gediegen und liebevoll. In allen Details entspricht sein Doppelpack "Old School" / "Body Language" den Sound-Tugenden der 60er/70er – es knistert und knastert im Gebälk und überaus freundliche Wärme breitet sich aus. Soul mit großem S.
Wagen wir einen großen Schritt/Schnitt und wenden uns den oft zweifelhaften Soul-Taten der 90er zu. Oder ist das doch eher im Vor-Jahrzehnt zu verorten? Egal – der Herb Middleton zählte in jenen Charts zu den Stammkräften. Hits pflastern seinen Weg und er zeigt uns auch in unseren Tagen, dass er sein Handwerk nicht verlernt hat. Wer kann, der kann und sollte es auch mal hören lassen. Vor allem dann, wenn eine tragfähige Stimme, wie die vom Marc Staggers, in der ersten Reihe steht und mittels "Making Plans" ganz solide Modern Soul Qualität freilegt. Die 4 zum Tanz auffordernden Mixereien machen ihre Sache ebenfalls nicht schlecht.
Und jetzt? Ab ins Soul Basement des Fabio Puglisi, der nach weiteren Möglichkeiten der Glückseligkeit sucht. Gefunden hat er eine Art von entspanntem Hip-Hop, dem er ein paar gut gemeinte RnB-Grooves untergeschoben hat. Die in früheren Zeiten durchaus gelungenen Soul-Jazz-Variationen ersetzt der Fabio jetzt konsequent mit elektrischen Beatz, die sich sorgfältig einordnen und im nicht aufdringlichen Gesamt-Sound-Konzept ausreichend Raum für die meist gesprochenen Worte des Aaron Kaye lassen. Überraschend anders, aber bewährte Soul Basement Freund:innen sollten die Chance auf positive Eindrücke zu "a sort of a hip hop record, with some neo soul and electro flavours as well" nicht verstreichen lassen.