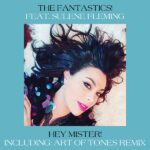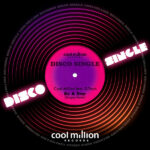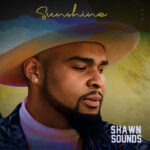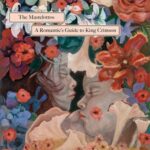 Müde! Stimmung gedrückt und nachdem wir nicht rund um die Uhr die famose "Come Along" EP des Jerome Kyles in den Ohren haben können, helfen uns wohl nur ein paar sichere Nummern aus der Klemme. Greg Boraman und seine Fantastics! sind dazu natürlich erste Wahl – vor allem auch dann, wenn Sulene Fleming mitmacht. Für ihr eindringliche "Hey Mister!" ("an uptempo, in your face, rather saucy sister-funk number") Ansage liefert Art Of Tones einen wirkungsvollen Funk-Dance-Mix ab. Und los geht's. Und ganz solide, und auf der sicheren Seite, dann weiter. Und hier finden wir die nahezu unfehlbaren 80er Groove-Schmiede mit dem Namen Cool Million. Die haben ihren mit D-Train Williams eingespielten November-Hit "Be A Star Tonight" dem Franzosen Magoo ans Herz gelegt. Dieser hat Beatz und Stimmung ordentlich angespitzt, um ganz sicher zu sein, dass die Party kein Ende nehmen wird. Gut so!
Gazn solide im Soul/RnB Wind liegt auch die neue Single des Herrn Shawn Sounds, der dem Vernehmen nach auch als "Singing Teacher" bekannt sein soll. Auf freundlichem Midetempo-Wellen findet er die passenden Worte, um seinen ganz privaten "Sunshine" zu umgarnen. Ohne Aufregung, ohne Gimmicks, dafür aber aus ganzem Herzen.
Das passt natürlich zu den Ereignissen dieses Wochenendes, denen wir auch mit "A Romantic's Guide To King Crimson" Tribut zollen. The Mastelottos sind die Deborah und ihre Ehemann Pat, der hauptberuflich in der dreiteiligen Schlagzeug-Frontlinie der aktuellen King Crimson Besetzung aktiv ist. "Our idea was to create a way for people, especially women, to appreciate the beauty of King Crimson's music without the fear and sometimes resistance attached to the word 'prog' getting in the way. We slowed the songs way down and stripped them back to their essential lyrics and melodies," beschreibt Frau Mastelotto die Entstehungsgeschichte dieses Albums. Ein ganz wundersames Werk und ein perfekter Soundtrack für Liebende, die es wagen am Tag des Valentin ein paar ungewohnte Klänge zulassen zu können.