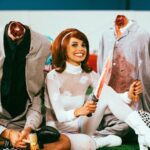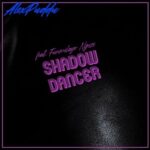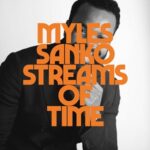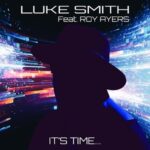 Nun gut. Rundherum ist's in diesen Tagen noch eine Spur grauer geworden. Wie schön, dass wir zumindest ins erste Wochenende der Saison mit einen wunderbar kolorierten Disco-Dancer starten können. Böse Sache, aber mit dem Schalk im Nacken, sozusagen. L'Imperatrice bereiten ihr zweites Album vor. "Tako Tsubo" kommt Ende März, aber "Peur De Filles" haben wir schon jetzt. Ein federleichter Beat hält Tänzer in munterer Bewegung, das vorhandene Bildmaterial gibt dazu weiteren Aufschluß. Pop-Disco-Dance, mit der Extra-Portion vom Franko-Charme und in Begleitung eines Videos, das zusätzlich die Gedanken andersweitig beschäftigt. Pop-Kultur.
Diesbezüglich kennt sich natürlich auch der Alex Puddu aus. Seine Quellen finden sich in allen Soul und Jazz Bereichen, zumeist irgendwo dazwischen. Auch vom Alex soll's alsbald ein weiteres Album geben – Klang-Ergebnisse seiner Spurensuchen in den Clubs der Spät-70er, oder so. Egal, Hauptsache mit Spaß für uns. Als Anwärmer macht er uns gemeinsam mit Funmilayo Ngozi den "Shadow Dancer", der mittels eindrehender Melodie und einladendem Midtempo als eine Aufforderung zum Tanz in jeder Altersgruppe offene Ohre und bewegungsfreudige Beine finden sollte.
Und es wird noch besser! Myles Sanko zeigt wie's geht. Seine "Streams Of Life" sind ein großartiges Soul-Jazz Angebot – volltönendes Arrangement mit dynamischem Aufbau. Viel Raum für feine Instrumental-Einlagen, ergreifende Vokal-Einsätze mit Gospel-Anklang und einem Myles Sanko, der in dieser Form auch der bessere Porter sein kann. "Melodies Of Love" heißt sein bevorstehendes viertes Album – wir sind sehr gespannt!
Roy Ayers? Da hören wir natürlich mal genauer hin! Die Legende als Gast bei Luke Smith. Jazz-Funk steht auf dem Programm. Auf Basis eines Nu-Soul Beatz mit Kopfnicker-Garantie. Ganz solide Sache. Pino Palladino spielt übrigens den Bass und der Roy agiert ohnehin außerhalb jeder Konkurrenz.