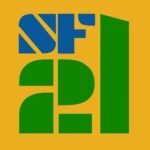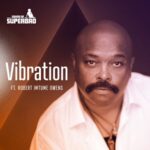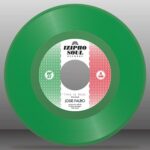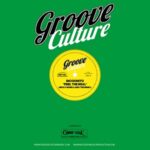 Auf los geht's los. Wir starten 2021 mit einem bestens ausgewogenen Soul-Dance-Soul Quartett. Die Stone Foundation geht gemeinsam mit Paul Weller mittels Opolopo-Remix den entscheidenden Schritt "Deeper" – ordentlich Tempo, toller Bass und eine Song mit Hit-Qualität.
Andy Welland und Sarah Perrett sind für den Sound Of Superbad verantwortlich. Nach perfekten Auftritten im abgelaufenen Jahr, legen sich das Duo zum Saisonstart mit ganz geschmeidigem Schwung in die Soul-Kurve. Als Gast gibt Robert IMtune Owens die samtige Tonart vor – die Produktion folgt in eleganter Manier der Song-Linie, die sich leicht und locker eindreht und ganz sicher das Ziel erreicht. Der mitgelieferte "SOS-Vibe-Mix" legt noch eine Tanz-Schippe drauf – gute Sache!
Manche Dinge brauchen Zeit. Und fachkundige Menschen, die sich Zeit für Qualität nehmen und diese dann auch mit sicherem Gespür erkennen. So gerade geschehen mit Josie Falbo, die rundum Chicago zu den profiliertesten Stimmen gehört. Vor einigen Jahren spielte sie ein Album namens "Taylor Street" ein, dass sich aus unerklärlichen Gründen der Entdeckung britischer Soul-Spezies entzogen hat. Das Versäumte kann jetzt nachgeholt werden, denn Patrick Biggerstaff, seines Zeichens verantwortlich für die Musiken der Fa. Izipho, bringt uns die Hi-Lites des Albums auf mittels stil-voller 7″ Single. Ganz feine Retro-Soul Stimmung, angereichert durch eine dezente Jazz-Note und überkront von zeitloser Qualität. Schön zu hören.
Groove Culture geht immer! Die für Januar avisierte Bearbeitung des David Bendeth / Incognito Klassikers "Feel The Real" haben dankenswerterweise wieder Micky More und Andy Tee übernommen. Allerbester Tanz-Stoff, wie erwartet.