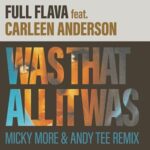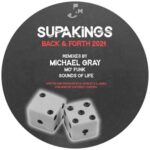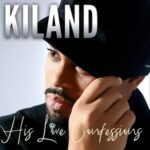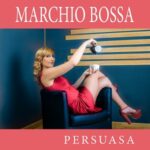 Aus Alt mach' Neu. Up-Cycling nach Art des Hauses. An diesem Wochenende gibt' mal keine Musik-Innovation, sondern die (Rück-)Besinnung auf das Gute vergangener Nächte und Tage. "Was That All It Was" – Full Flava und Carleen Anderson widmeten sich dem Philly-Klassiker schon vor Jahren in respektvoller Weise und können daher auch in der Jetztzeit noch die Stimmungsklage ansprechend optimieren. Noch dazu, wenn Groove Culture's Micky More & Andy Tee in bewährter Qualität die Sounds & Grooves ganz gepflegt anspitzen.
SuperBeatz mit Supakings. Eigentlich ein Klassiker aus den Peppermint Jam Archiven – ein Tanzboden-Füller aus 1999, aber eben auch heute noch so wertvoll, wie zur letzten Jahrtausendwende. Unvergänglich rollende Beatz, geschickt zwischen Disco und House seine Follower sammelnd, die sicher auch die durchgehende Soul-Note mit Freude zur Kenntnis nehmen. Michael Gray, Mo'Funk und Sounds of Life erweisenn sich ein weiteres Mal als zuverlässiger Partner, wenn 's gilt die Vorzüge des Originals durch geschicktes Aufpolieren direkt unter der Disco-Kugel zu platzieren. Funktioniert auch ohne reales Clubbing – eine Tatsache, die noch deutlicher auf den Kiland, und seine "Love Confessions" zutrifft. Allerbester Soul im immer-blühenden 80's Styling – ganz ohne Electro-Wumms, dafür mit umso mehr Luther-Gerfühligkeit. Gleich zwei Songs ("Take You Out" und "Love Won't Let Me Wait") aus dessen Liederbuch werden hier angestimmt, dazu auch Bobby Caldwell und Stevie Wonder. Und dann natürlich auch noch diese wohltönende Färbung der Stimme, die sich mit den elegant ausgepolsterten Arrangements in bekannter Manier verbindet. Als wär's ein Soul-Hit aus vergangener Zeit, irgendwo/irgendwie verschollen und soeben wiederentdeckt.
Bossa Nova im Italo-Styling – so, oder ähnlich, sind Marchio Bossa unterwegs. Unter Federführung der Lombardi-Brüder, aus deren Studio u.a. auch die Camera Soul Musiken zu uns kamen, gibt's flockig-leichte Sommer-Musik für alle Jahreszeiten. Kein Grauschleier, kein böses Wort, keine Lock-/Shut- oder sonstige Downs, dafür eitel Sonnenschein, dessen aufmunternde Wirkweise für Körper und Geist ja allgemein bekannt sein sollte.