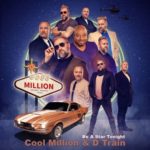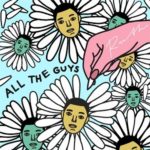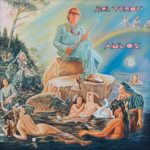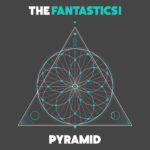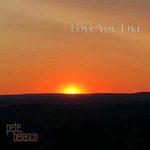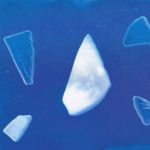 Eine Kombination, die sich in besten Beatz auszahlt. Das bekannte Cool Million Duo tut's noch einmal mit dem James "D-Train" Williams, nachdem schon ihr Zusammenspiel für das im Vorjahr veröffentlichte "Stronger" Album einen kraftvoll auftretende Dance-Nummer auf's Parkett schickte, legt das Team noch ein paar gut getrocknete Funk-Scheite ins Soul-Feuer. Ganz solide Sache – unbestreitbar die Nr. 1 auf der Home-Club-Playlist.
Ganz bequem übernimmt dann Ruth Koleva, um die Stimmungslage anderweitig anzuwärmen. Federnder Beat, fließende Nu-Soul-Pop-Jazz Tonfolgen und als Topping eine mit Stimme, der das Süßholz raspeln durchaus liegt. Kein Wunder also, dass es schon mal zu Ärger mit "All The Guys" kommen kann.
Anderer Breitengrad, anderer Sound. Jimi Tenor aus dem Finnland hat sich wieder einmal mit dem Max Weissenfeldt in Berlin zusammengefunden, um eine weiteres dieser wunderbar speziellen Musik-Alben einzuspielen. Alles anders hier, auch wenn viele der sich auf "Aulos" tummelnden Einflüsse fest verorten lassen. Wichtig ist eben immer, wer die losen Enden der weltumspannenden Töne wie zusammenknotet – und das Gespann Tenor/Weissenfeldt ergänzt sich in dieser Hinsicht prächtig und sorgt so für eine farbenfrohes Spaßmobil der Klänge.
Jazz, auch am Freitag. Und das ausgerechnet von The Fantastics!, die uns uns jüngst mittels "Take A Shot" ordentlich durchgerüttelt haben. Nun also eine 3er-Pack, der nicht nur die Vielfalt dieser Formation des Greg Boraman deutlich macht, sondern auch gleichzeitig das neue Album. Das kommt alsbald, doch vorab wundern wir uns über die Klasse, mit der die Band bei "Pyramid" ihren prominent aufspielenden Saxofonisten Mark Norton mit wehendem Spiel unterstützt und alle gemeinsam mit "Oblique" einen klassischen Jazz-Dancer im 70er Format aus dem Hut zaubern. Wir sind jedenfalls schon mal auf die Gesamt-Platte gespannt.
Der unvergleichliche Pete Belasco macht immer ganz genau das, was er am besten kann und uns am wohlsten tut."Love You Like" gibt uns einfach mehr von der "Music We Like". Ultra-entspannte Sound-Atmosphäre, zwischen Lounge und (imaginärem) Tigerfell. Ein wenig vom Jazz, eine Spur Soul und Pop und gaaaanz viel vom Gefühl. Gut so.
Harry-Jay Steele legt eine weitere Fährte in Richtung seines für Dezember angekündigten "Boundaries" Album, dass er gemeinsam mit Jordan Rakeis Co-Produzent und Schlagzeuger Jim Macrae eingespielt hat. Vielfältige Eindrücke, stets weich gepolstert, stehen auf der Titelliste. Moderne britische Soul-Variationen, deren Schlagbäume für äußere Einflüsse aus Elektronik-Pop oder Afrika-Rhytmus stets geöffnet sind. "Not Quite Like This" lässt entsprechend aufspielen.