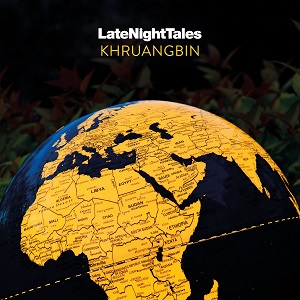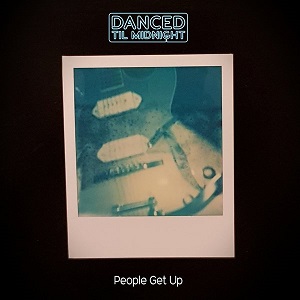 "Late Night Tales" von und mit Khruangbin. Ihre wunderbar entspannte Variante der "Summer Madness", die einst von Kool & The Gang aufgerufen wurde, leitet eine weltumspannende Kompilation ein, die das texanische Trio auf Einladung zusammengestellt haben. Sounds & Visions aus Japan, Nigeria, Belarus oder Äthiopien. Ein Füllhorn unterschiedlichster Musiken – eine ungewöhnliche Entdeckungsreise, nicht nur für die Zeit nach Mitternacht. Zum Einlesen und Vorfühlen hier die tracklist des Albums:
1. Devadip Carlos Santana And Turiya Alice Coltrane – "Illuminations"
2. Brilliantes Del Veulo – "I Know That (When the Springtime Comes)"
3. Nazia Hassan – "Khushi"
4. Kelly Doyle – "DRM"
5. Sanulim – "Don't Go"
6. Maxwell Udoh – "I Like It (Don't Stop)"
7. David Marez – "Enséñame"
8. Gerald Lee – "Can You Feel the Love (Reprise)"
9. Justine and the Victorian Punks – "Still You"
10. George Yanagi + Nadja Band –「祭ばやしが聞こえる」のテーマ
11. Песняры – "Зачарованная моя"
12. Khruangbin – "Summer Madness" (Exclusive Kool and the Gang Cover Version)
13. Paloma San Basilio – "Contigo"
14. Roha Band – "Yetikimt Abeba"
15. Tierney Malone / Geoffrey Muller – "Transmission for Jehn: Gnossienne No 1"
Und weiter geht's im Laid-Back-Modus- Danced Til Midnight ist britischer DJ, Produzent und Musiker, der mit seiner neuen Single "People Get Up" einen fein einschwingenden Midtempo-Groove meistert, über dem Carmelle Cox ihre Vokal-Linien zieht. Sehr angenehm – Soul-Pop mit Anspruch. Der dann auf der anderen Seite in ein frei-fließendes Sound-Delta mündet – unbedingt hörenswert und jede Entdeckung wert.