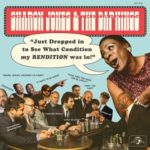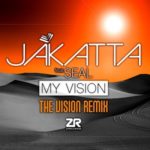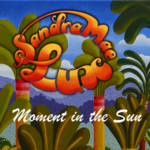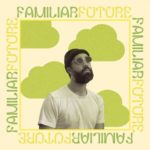 Wochenende! Und es geht wieder rund. Denn die im Angebot befindlichen Musiken lassen keinen Widerstand zu. Gute Laune. Die uns auch in Erinnerung an die große Soul-Dame Sharon Jones übermannt. Im November gibt's eine wunderbare Zusammenstellung diverser Cover-Versionen, die sie im Verlauf ihrer Karriere mit den Dap Kings einspielen konnte. Tolle Songs, tolle Sache. Feuer-Soul, ganz egal, ob sie uns mit Dusty Springfield, Stevie Wonder, Prince oder Janet Jackson beglückt – und immer wenn's dazu noch "Just Dropped In (To See What Condition My Condition Was In)" gibt, dann sind wir sowieso mit dabei.
Und auch im weiteren Verlauf des Programms wenden wir uns gern den Beatz der Vergangenheit zu. Vor 18 Jahren konnten sich Jakatta die Mitwirkung eines gewissen Seal sichern. Gemeinsam gelangte man immerhin bis auf Rang 6 der UK Charts. Aktuell hat natürlich The Vision (wer auch sonst?) Hand an die Grooves und Hooks des Original gelegt und einen flüssigen Remix zum Thema bei Z Records abgelegt. Solider Tanz-Stoff.
Überraschung! "Sandra-Mae lives in South London with her partner, lots of plants, a disco ball, and many feathered masks." Damit sind selbstredend die wesentlichen Eckpunkte im Leben der Sandra-Mae Lux abgesteckt. Wir fügen jetzt noch hinzu, dass sie eigentlich aus Kanada kommt, sich dort dem Jazz verschrieben hat und nun seit 2017 in der britischen Zentrale lebt – und musiziert…unter anderem mit Ernie McKone, Crispin Taylor und Toby Baker, die unter der Regie von Produzent Gil Cant (zuletzt für Shaun Escoffery aktiv) einen umfassenden Soul-Pop-Liederzirkel aufgelegt haben. Derzeit rotiert eine erste EP dazu – vor allem wegen der wunderbaren Midtempo-Swing Pretiose "I'm Still Here": "Skip Scarborough meets Leon Ware, bloody marvellous!!" sagt der stets richtige liegende Roger Williams zum Thema. Alles klar!
Sonntag mit Jazz. Immer eine gute Entscheidung. Doug Stu lässt die Dinge ein wenig moderner angehen und verlegt seine Klang-Bilder in meist flüssig dahingleitende Bahnen, die mit allerlei Instrumentarium innerhalb der vielschichtigen Arrangements für stete Spannung sorgen. Zum glatten Einstieg empfiehlt sich die "Henny", deren Streicher-Ton uns mit offenen Armen empfängt und uns dann übergangslos mit den freieren Gitarrenklängen des Jeff Parker vertraut macht. "Family Future" heisst das Album verfügbar ab dem 16. Oktober.