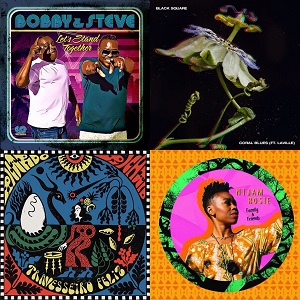 SonicSoul zum Hören. Ab jetzt in monatlicher Folge. Details zur ersten Ausgabe gibt's hier und bei SoulandJazz.com
Presented by Joerg Schmitt & SoulandJazz.com
Free Stream / On Demand: 🎧 SoulandJazz.com
HD DL (via the Members Lounge) 🎧 SoulandJazz.comML

Out of Hannover, Germany, but mixed for the people of the world and here for the very first time, The Sonic Soul Playlist is a monthly selection curated by Joerg Schmitt, who adds a wonderful new dynamic to the roster of knowledge, passion and good grooves synonymous with the team at SoulandJazz.com.
The Playlist:
Bobby & Steve feat. Lifford – "Peace Of Mind"
Ntjam Rosie – "Family"
The Dining Rooms – "When You Died (Massimo Martellotta Rework)"
J-Felix feat. Sol Goodman – "Future (We Are Living)"
Black Square feat. Laville – "Coral Blues"
Mausiki Scales – "Kaleidoscopic Universe"
Ricardo Richaid – "O Velho Cai"
Lucifour M – "Fox"
Efajemue – "Me, Myself & I"
Monophonics – "Last One Standing"
The Devonns – "More"
Alex Puddu – "Love Affair"