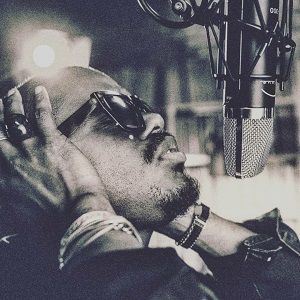 Da geht einem doch das Herz auf! Ein junger Mann, eine Gitarre und ein Lied dazu. Und wenn die Dinge sich dann wie von selbst zusammenfügen, dann kann auch diese Welt für einen Moment ein besserer Ort werden. "Wouldn't it be nice if I had the words to get us all on the same page? Wouldn't it be something if I could change the world? Well, who says I can't?" Der Micah, der auf seiner in diesem Jahr veröffentlichten "Experimental Acetaminophen" EP durchaus abenteuerlustiger zu Werke ging, singt seinen "Heart Song" mit fein-fühliger Inbrunst. Gut gemachter Old-School-Singer-Songwriter-Soul geht eben immer. Und damit auch andere ihr eigenes Herz ausschütten können, fordert er zu stimmiger Unterstützung auf. Auf seiner Soundcloud-Seite bietet er den "Heart Song" als Intrumental-Version zum Selbst-Besingen an:
"YoYo!! Officially launching the #HeartSongChallenge
Let's Spread love!!! Here's how it works.. click the link here to go to my SoundCloud page and download the instrumental.
Post a video of yourself singing or playing or whatever you feel!! Tag me and I'll repost!!" Nur Mut!