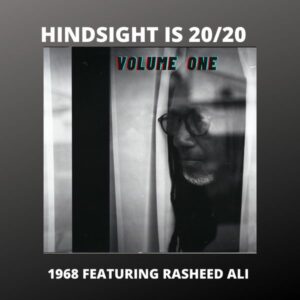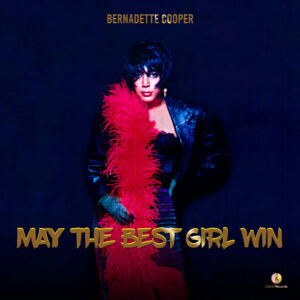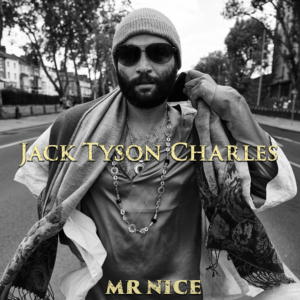 Mit dem Blik zurück in die Zukunft. Drei Musiken des Tages, deren Quellen sich irgendwo in der Vergangenheit verorten lassen, jedes Beispiel auf seine eigene Art und Weise.
Rasheed Ali. Sein mehrteiliges musikalisches Geschichtsbuch über die Zeit rund um das Jahr 1968 ließ das Lebensgefühl zwischen "Black Power" und "Love, Soul & Devotion" deutlich werden. Und jetzt ein weiterer Teil unter dem Eindruck eines besseren Wissens? Wir wissen jedenfalls noch nicht konkret, welches Gedankengut im Hintergrund von "Hindsight" zum Ausdruck kommt, können allerdinge vollends bestätigen, dass Rasheed seine Songs auf die bisher bewährten Schienen ablaufen lässt. Gut rollende Grooves, eingängige Melodien und eine insgesamt freundliche Stimmung im Sound-Bild. Natürlich ohne Beigabe irgendwelcher Gimmicks, sondern die reine Lehre des Liederschreibens.
Bernadette Cooper. Diva und Drama. Eine Frau, wie ein Fels. Und einer Musik-Geschichte, die einst mit Klymaxx startete und ihren Höhepunkt im "Drama According To Bernadette Cooper" Album manifestierte. Dazu immer noch gültige Funk-Soul Produktionen für Madame X und Alisa Randolph. Seit einiger Zeit musiziert sie gemeinsam mit Osunlade und hat also wieder die Zukunft im Blick. "May The Best Girl Win" ist der neue Song – gleich 5 Varianten befinden sich im Angebot, in dem sich die typischen Cooper-Diva-Sounds mit zwischen Future-Funk, House-Dance und Jazz-Gitarre (gespielt von Craig T. Cooper) paaren. Natürlich gewinnt Frau cooper, wer auch sonst?
Jack Tyson Charles. Ein Soul-Mann von heute. Mit Familien-Tradition. Und seit Monaten mit feinen Songs immer wieder oben in unserer Spiel-Liste. Das erwartete Album dazu soll innerhalb der kommenden Monate endlich die Gelegenheit erhalten den Namen Jack Tyson Charles seinen Status im Brit-Soul Geschehen zu sichern. Jetzt erzählt er uns erst einmal von sich – er ist eben nicht der "Mr. Nice", dafür daber der Artist, der in allerbester Manier die Symbiose aus Soul-Tradition und tagesaktuellen Beatz und Grooves herstellt. "Mr. Nice" hat Kraft und Statur und bleibt gut im Gedächtnis.