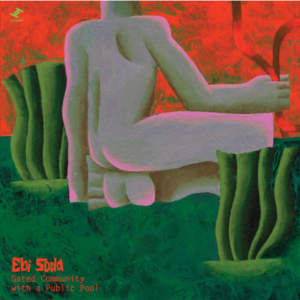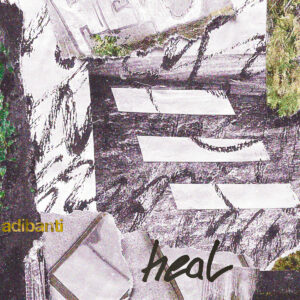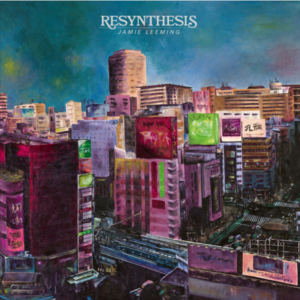 Bleiben wir abseits der Straßenmitte. Am linken Spielfeldrand. Dort tummeln sich oft die allerschönsten Blüten. Aus jedweder Richtung, mit stets interessanten Ansätzen und oftmals offen im Ausgang. Hier ist man frei, hier darf man's sein. Aber bitte ohne überzogener Bedeutungshoheit. Erst recht ohne gelbe Grütze. Dafür mit Jazz, oder was wir dafür halten könnten. Nachdem wir nicht vom Fach sind, das enstprechende Simpeln daher für uns eher unangenehm werden könnte, bleiben wir bei der gewohnten Wortwahl – gleichgültig wer (oder was) uns gerade in den Ohren liegt. Und fassen uns mal kurz. Top!
JAMIE LEEMING ft. NATHANIEL FACEY "Shinkansen"
Junger Gitarrist fährt Bahn. Draußen zieht die Landschaft nahe Tokyo vorbei, Sein Instrument vermittelt uns die Eindrücke dazu. Der "Shinkansen" gleitet, ohne Hast, dafür mit dem Sinn für die Schönheit des Klanges. Atmospähre ist Trumpf, bis ein Mann namens Nathaniel Facey das Abteil betritt, sein Saxofon ertönen lässt, zunächst unentschlossen, dann aber mit freiem Solo als Signal für eine Weichenstellung. Der Jamie spielt übrigens ansonsten gern mit Alfa Mist oder Tom Misch. Sein Debut-Album wird "Resynthesis" sein.
ADIBANTI "Heal"
"Heal" ist Jazz, weil wir es so denken. Allerdings könnte man den flinken Beat auch mit neuem Tanz in Einklang bringen, von irgendwo kommt eine Note vom Future-Soul dazu und ganz hinten könnte sich der Jazz verstecken. Zuletzt spielte Adibanti mit Trompeter Jackson Mathod den "Miles Deep", jetzt geht's auf den Dancefloor der Moderne. Neue EP nennt sich "One Door Closes" und kommt später.
EBI SODA "Gated Community With A Public Pool"
Am Pool sind die Liegen natürlich schon am frühen Morgen reserviert. Badetücher allerorten. Alternative Strand. Oder den freien Zugang für alle. Wir malen uns aus, wie's sein könnte, während die 5 von Ebi Soda ihren Senf musikalisch dazugeben. Der Jazz ist der Pool, die muntere, nie auszurechnende Stil-Melange die gewünschten Bade-Gäste. Improvisation trifft aus straighten Beat, Hochwert-Soli freunden sich mit klaren Strukturen an – ein Treffen aktueller Musik-Strömungen, die in irgendwie relevant sind. "This track is just a beautiful mess. The released version is the first and only time we've ever played this song and you can hear for the first minute that everybody's still trying to work out where they slot into it. We decided to keep it the way it was rather than re-recording as we thought there was something unnerving and irreplicable about the way it falls in and out of place." So geht's zu beim Edi, und das Soda stimmt sprudelnd zu.