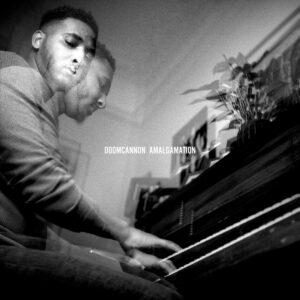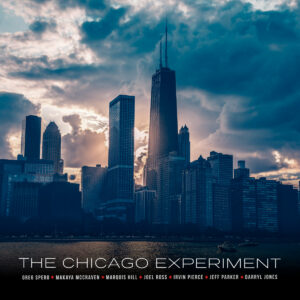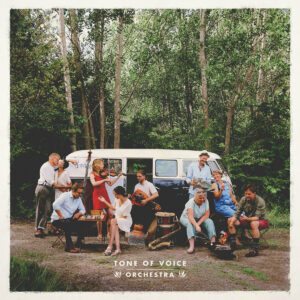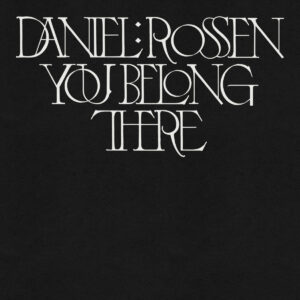 Schluß mit lustig. Zumindest an diesem Wochenende gönnen wir uns eine Auszeit, gepaart mit einem Innehalten und dazugehörender Ernsthaftigkeit. Selbstverständlich entsagen wir nicht weltlichem Genuß in Form von auralen Wohltaten, sondern gestalten unser Hören einfach mal anders. Also Kopfhörer bereithalten, eine bequeme Unterlage nach eigenem Gusto auswählen, denn die Musik dazu kommt jetzt.
DOOMCANNON "Amalgamation"
Jazz-Fusion. Mit allem Drum und Dran. DoomCannon ist der neue Mann für die elektrischen Kraft-Beatz bei Brownswood, inklusive ausschweifender Soli, geschickt plazierten Richtungswechseln und reichlich Freiheiten für alle Beteiligten. Was für ein Ding!
GREG SPERO, JEFF PARKER, JOEL ROSS, MAKAYA MCCRAVEN, MARQUIS HILL, DARRYL JONES & IRVIN PIERCE "The Chicago Experiment"
Experimente. Nach Chicago-Art. Nachdem innerhalb des ersten Jahrzehnts dieses Jahrhunderts zunächst "The Philadelphia Experiment" (übrigens ohne Bezug auf John Carpenter oder Pentagon) mit dem Jazz spielt, zogen kurze Zeit später Detroit und Harlem nach. Und jetzt, nach 15-jähriger Unterbrechung, kam es auf Initiative von Keyboarder Greg Spero zu den Aufnahmen des "Chicago Experiment" in hoch-karätigster Besetzung. Modern-Jazz, ohne Kompromisse, dafür aber mit dichten Bezügen zu allerlei Klassikern des verstärkten Variante des Genre. Immer mit Groove, immer mit in gewisser Sortierung, trotz des freilaufenden Musizierens, bei dem die Reise selbst das Ziel des Zusammenseins ist. "The result is a record that embodies the true Chicago sound, and serves as a great example of the improvisational magic woven into the cultural fabric of Chicago's music scene."
TONE OF VOICE ORCHESTRA "Heartless" + "He Loves Her For It"
Speziell! Aus Dänemark. Trinelise Væring und Fredrik Lundin sind uns vor einigen Jahren schon als Offpiste Gurus begegnet. Jazz und Pop nach eigener Art. "Tag Mig" zeigte Trinelise stilvoll auf Mustang-Tour, für die sie den Jazz gegen eine erdverbundene Rhythm & Blues Grundierung eintauschte. Und jetzt das Tone Of Voice Orchestra, dass sich deutlich jedweder Einordnung zu entziehen gedenkt. 10 Musiker aus verschiedenen Ländern, mit den unterschiedlichsten Musik-Erfahrungen, auf einer Art Selbst-Erfahrungs-Sound. Folk und Jazz, freie Improvisation und dichte Arrangements, Sounds zwischen Prärie, Karpaten und Großstadt. Direkte Herausforderung. Wer wagt gewinnt.
DANIEL ROSSEN "Shadow In The Frame"
Grizzly Bear macht Sachen. Oder so. Die Band fand anno 2012 schon einmal ihrem Platz im SonicSoul-Universum. Grund genug sich den neuerlichen Solo-Musiken des Daniel Rossen, seines Zeichens einer der Lied-Schmiede der Band, in ruhiger Minute zu nähern. Und natürlich trifft "Shadow In The Frame" unseren (verborgenen) Nerv – irgendwie mit Prog, dazu die gespielten Gegensätze zwischen Elektro- und Akustikklang, die sich in einem wogenden Song-Ablauf verschwimmen. Dazu orchestrale Passagen, denen wir ohnehin kaum widerstehen können. Ein Album dazu ist für den 8. April versprochen.