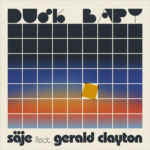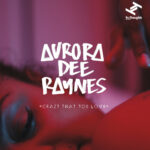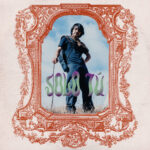 Programmänderung! Eigentlich standen ein paar nette 80er Beatz auf unserem heutigen Spielplan – nachdem uns aber die wundersamen Harmonien eines Quartetts namens säje zu Ohren gekommen sind, kamen wir nicht umhin uns verzaubern zu lassen. Daher als säje, ihre Stimmen und zwei andere Beispiele aus der bunten Welt der Musik.
säje. Konsequente Kleinbuchstaben für vier große Stimmen. Die gar schön zusammenwirken, fernab irdischer Realitäten und wie gemacht für das fern Land, in dem der Sage nach nur Milch und Honig fließen. Kaum aufgetreten wurden Sara Gazarek, Amanda Taylor, Johnaye Kendrick und Erin Bentlage schon mit einer Grammy-Nominierung konfrontiert. Klare Folge von Musiken in feinstem Zwirn, mal aus eigener Feder, mal aus anderen Beständen, immer mit Jazz drumherum, dessen Arrangements sich allerbestens mit der vorgetragenen Vokal-Kunst verbinden. Für die gute Qualität sorgen Pianist Gerald Clayton, Anna Butterss mit Bass und Christian Euman am Schlagzeug. "Dusk Baby" kommt in ganzer Pracht am 10.09.
Aurora Dee Raynes. Ganz anderes Thema. Aus London, ganz im Stil und mit wahren Gedanken. Jazz-Töne verbinden sich mit angebrochenen Beatz und der neuen britischen Soul-Welt. Und wer fast verrückt vor Liebe ist, dem fehlen oft die richtigen Worte – entsprechend verlegt sich Band auf die Beschreibung dieses außerordentlichen Gemütszustands mit der Kraft ihrer Musik. Ob's die große Liebe werden kann?
Los Retros. Und noch ein Wechsel der Szenerie. Kalifornien. Mit direkter Verbindung nach Mexiko. Los Retros ist das Projekt des Mauri Tapia, der sich nach seiner 2019 EP "Retrospect" nun mit einer besonderen Liebes-Würdigung an seine jungen Frau (und Mutter des gerade geborenen gemeinsamen Sohnes) wendet. Ein spanisches Debut, herzlich musizierend, mit charmantem Retro-Pop-Finish und ordentlich Gefühl in allen Abteilungen. "In my songs I'm just trying to make a beautiful three-to-six minute moment that makes you feel more positive about life." So soll es auch sein.