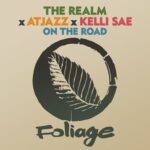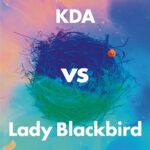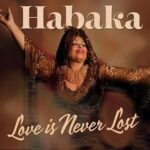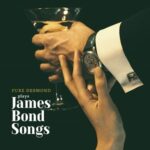 Da müssen wir wohl durch! Ein weiteres Wochenende ohne Clubbing und sonstigem U-Programm außerhalb des eigenen (gästefreien) Party-Kellers. Na gut, wir sind dabei und kennen zumindest ein paar Platten, die den Duft der großen weiten Welt verströmen.
Also gleich "On The Road" – The Realm (auch bekannt als Oli Lazarus und Tony Economides, siehe auch unter Reel People) und der AtJazz nahmen sich das Outro des "Life Stranger Than Fiction" Albums von Blueys Incognito zur Hand und machten daraus eine hochtourig laufende Tanz-Nummer, die auf jedem Straßenbelag mit ordentlich Grip in die Kurven geht.Latin Beatz im Tank und Kelli Sae am Steuer – so kommen wir gut voran!
Lady Blackbird! Auf die Frau sollten wir in den kommenden Wochen achten. Für Gilles Peterson gilt sie als "Grace Jones des Jazz", für eine breit aufgestellte Mix-Meister lieferten die Tracks ihres für März avisierten Debuts "Black Acid Soul" bereits die Basis für Sound-und Tanz-Abenteuer, dem wir heute die Bearbeitung von "Collage" durch den Briten KDA hinzufügen. Straffer Beat, keine Kompromisse und eine Lady, die die Fäden in den Händen hält. Bop Till You Drop!
Und danach direkt in die aurale Wohlfühl-Oase. Hier erwartet uns Habaka in klassischem Jazz-Soul-Setting. Ohne PipaPo, dafür mit Stil und Eleganz. Reduziertes Arrangement, zurückhaltende Produktion, ein leiser Bossa-Beat, ein Solo der Jazz-Gitarre und eine Stimme, die überlegen-kontrolliert ihre Gefühle punktgenau einsetzt. Sehr schön zur Nacht…und dem Tag danach.
Eigentlich bietet sich ein verhangen-grauer Sonntag immer für den Besuch deines favorisierten Lichtspiel-Theaters an. Pustekuchen! Aber es gibt sie noch – die Möglichkeiten, die aus einer mißlichen Situation eine besondere Gelegenheit werden lassen. Vorhang auf für Pure Desmond. Denn sie wissen, was sie tun und was zu tun ist.
"…I want to sound like a Dry Martini" äußerte einst der Paul Desmond, dessen abgeklärtes Saxofonspiel ein bedeutendes Merkmal innerhald des Dave Brubeck Quartetts war. Seit vielen Jahren ist das deutsche Jazz-Quartett Pure Desmond genau dieser Spielweise auf der Spur – kühl und überlegen, reduziert, so dass jedem Ton seine eigene Bedeutung zukommt – eine ganz eigene Liga eben. Passend dazu die Idee einige Titeln aus dem James Bond Songbook in den Martini-Sound Desmond'scher Prägung zu überführen. Bis hin zum "No Time To Die", mit dem Billie Eilish schon längst die Kinos hätte beschallen sollen. Bis es irgendwann soweit ist bietet Pure Desmond die perfekte Alternative dazu – inklusive den dazu passenden Videos.
.