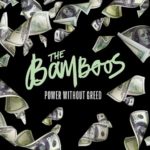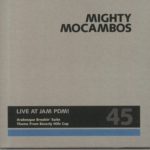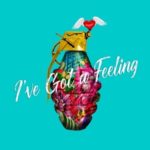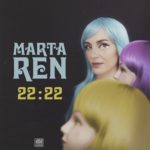 Mit Herz und Hand. Unsere heutige Soul-Runde greift tief in die Kiste mit den Traditionen. Staub und Schweiß und Seele und Leidenschaft. In Töne gegossen. Und mit ordnungsgemäßen Beatz & Grooves zum ewigen Leben berufen. Rhythm & Blues. Nicht mehr, nicht weniger. Und noch dazu weltumspannend. Daher nimmt es kaum wunder, dass unserer heutigen Song-Auswahl ihre spezielle Patina in Australien, Deutschland, Kanada und Portugal aufgetragen wurde. The Bamboos legen gleich ordentlich vor – kraftvoll schreitender Funk, schneidende Hörner, Wah-Wah Sounds des Lance Ferguson und Kylie Auldist, die hier wieder die Soul-Queen gibt. Im Februar diesen Jahres konnte in Potsdam noch ein Break-Dance-Battle namens Jam PDM ablaufen – unterhaltsame Videos vom Geschehen gibt's auf etlichen YouTube Kanälen, während wir hier mit den Mighty Mocambos um die Ecke kommen. Die Hamburger haben das Event entsprechend beschallt – einen Auszug daraus bietet die aktuelle "Live at the Jam PDM" Single, die nicht nur flotte Rhythmen im Angebot hat, sondern eben auch eine überraschende Neu-Einspielung des "Axel F", den der faltermeyer einst dem Beverly Hills Cop unter die Schuhe geschnallt hat. Kennt man, aber die Mocambo-Version ist in allen Takten unser Favorit.
Blues und Blues. Samantha Martin & Delta Sugar aus Kanada. Die Stimme, der Rhythmus – sechs Minuten Gefühlsleben. Am 20 November gibt's das neue Album der Band, in 2021 sind Gigs in unseren Breiten geplant.
Mit aufforderndem Hörnerklang wieder zurück zur Erde. Und damit direkt auf den nächsten wohlpolierten Tanzboden. Marta Ren erzählt uns mit "22:22" von den entscheidenden Wendungen in ihrem Leben und lässt dabei keine Zweifel aufkommen, dass manche Mädchen eben überall hin kommen können. Funky Beat, knackiges Arrangement und klare Ansage.